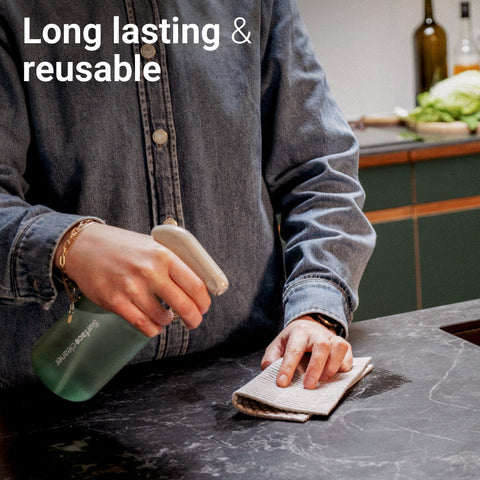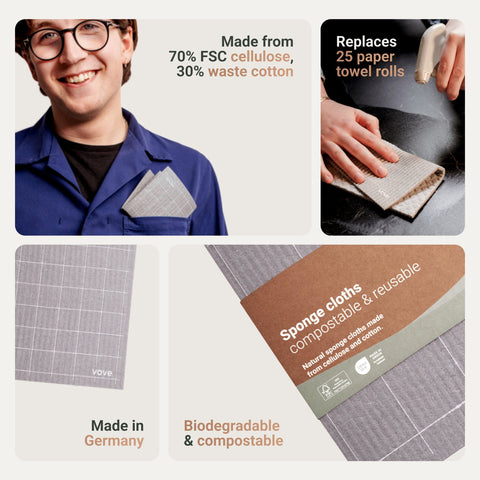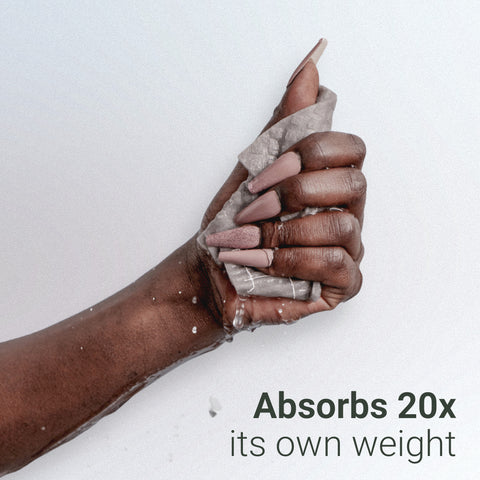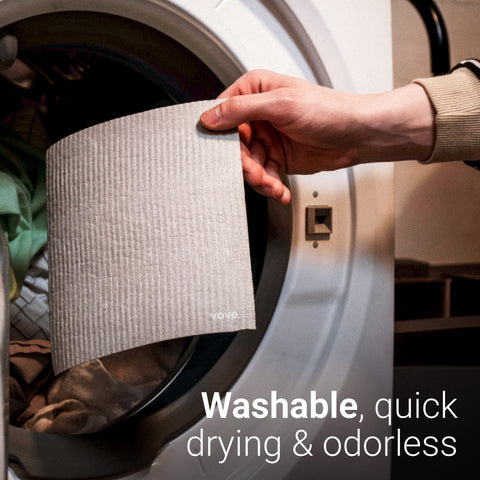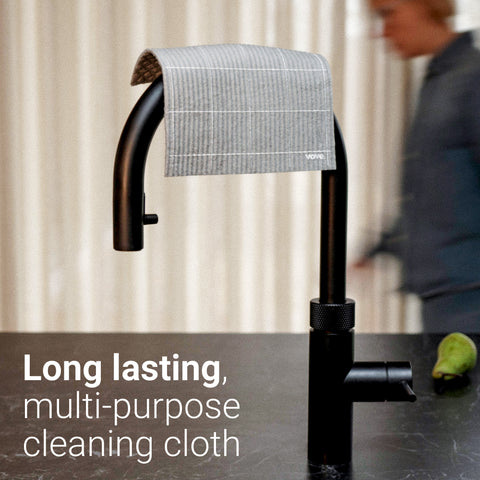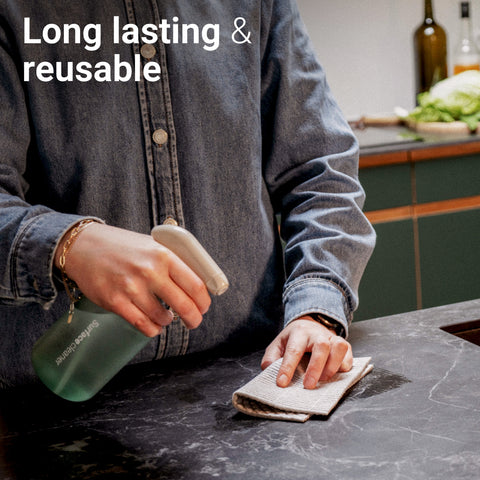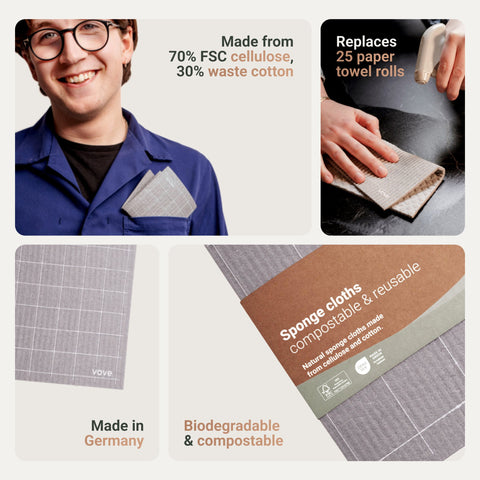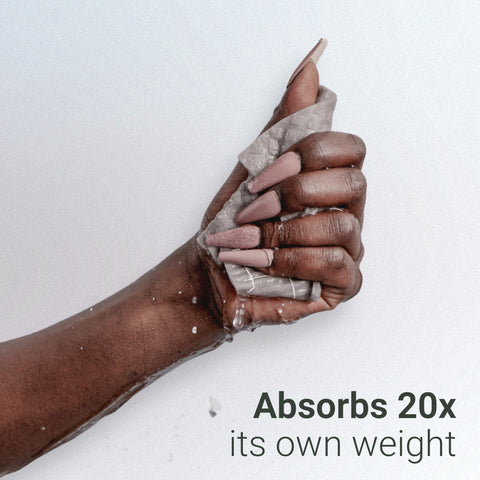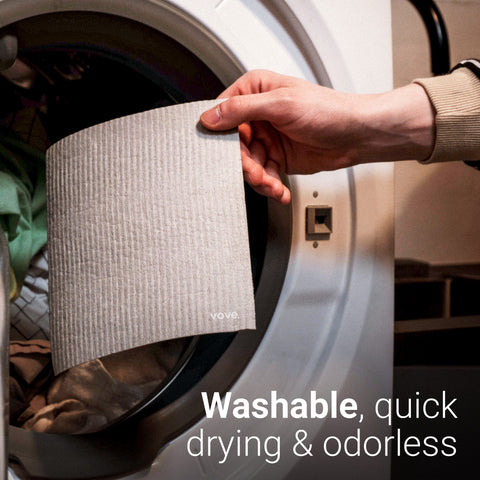 Sponge cloths
Soak it up, buttercup!
Highly absorbent, holds 20x its weight
Made of 70% FSC cellulose, 30% waste cotton
3x Quick-drying and

odourless

cloths
Pop in the washer and reuse


Replace paper towels & embrace sustainability with our highly absorbent, reusable, and compostable sponge cloths. Perfect for all surfaces, soft, non-abrasive, and long-lasting!
Frequently Asked Questions
Are they dishwasher and washing machine safe?
Yes, they can be washed in the dishwasher or washing machine for easy cleaning.
What is the size of the sponge cloths?
They measure 18x20cm/7x8in.
What do they come packaged in?
The sponge cloths come in plastic-free, FSC-certified kraft packaging.
How long do the dishcloths last?
It's depending on usage but with proper care, they generally last 3-6 months.
Can they replace paper towels?
Yes, one sponge cloth can replace up to 15 rolls of paper towels, making it an eco-friendly and cost-effective alternative.