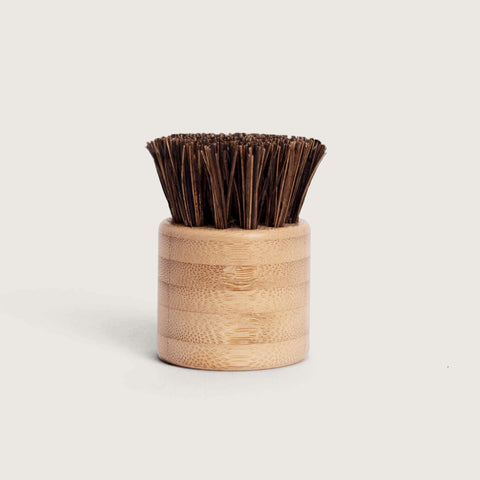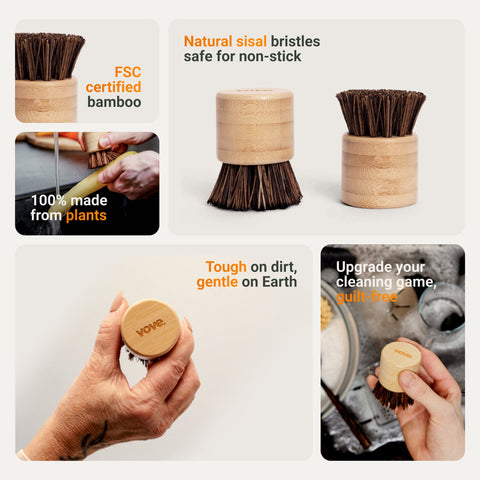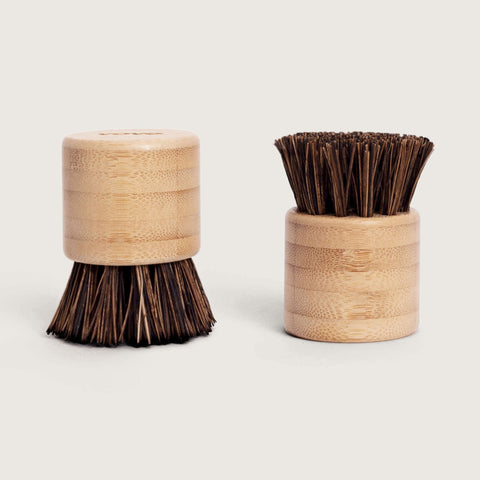 Scrub brush
Clean smarter, not harder
Hard bristles for heavy duty cleaning
FSC certified bamboo
100% made from plants
Elegant & functional design


A scrub brush even the most stubborn food scraps are afraid of! Stiff bristles to tackle tough stains, dirty shoes or fresh vegetables. Made of durable, beautiful and long-lasting materials, a great cleaning tool for any home.
Frequently Asked Questions
Can I use these brush on non-stick surfaces?
Yes, the natural bristles are safe for use on non-stick surfaces.
How do I clean and maintain the brushes?
Rinse with warm water and soap after use, then allow to air dry. Avoid soaking for extended periods.
Are the brushes compostable
Yes, both the bamboo handle and natural bristles are biodegradable and compostable.
Is the bamboo used in these brush sustainably sourced?
Yes, the bamboo material is FSC certified, ensuring sustainable and responsible sourcing.
Can the scrub brushes be used for cleaning other surfaces besides kitchenware?
Absolutely, the versatile bristles make these brushes suitable for cleaning a variety of surfaces, including tile, carpet, and upholstery.