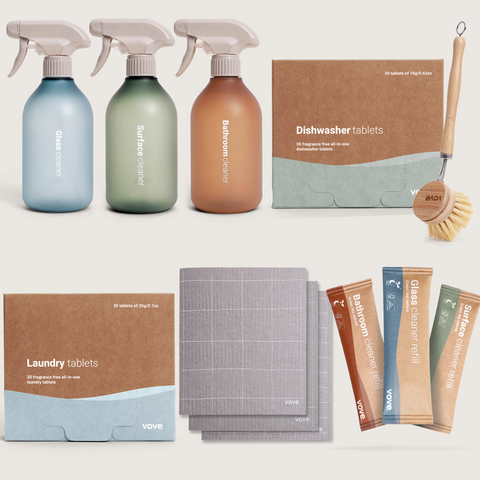 Vove starter kit
Because cleanliness should come with a clean conscience
Buy it once, refill it forever
All essentials needed for a clean, sustainable home
Superior cleaning performance
Buy together and 20 £ with code: Starter20


Introducing the Vove starter kit: Your Sustainable Cleaning Fix! Superior cleaning prowess, minimal waste, and the essential items you need for a gleaming home. Try our sustainable essentials at the best value. Join the refill revolution today!
Fill bottle
With tap water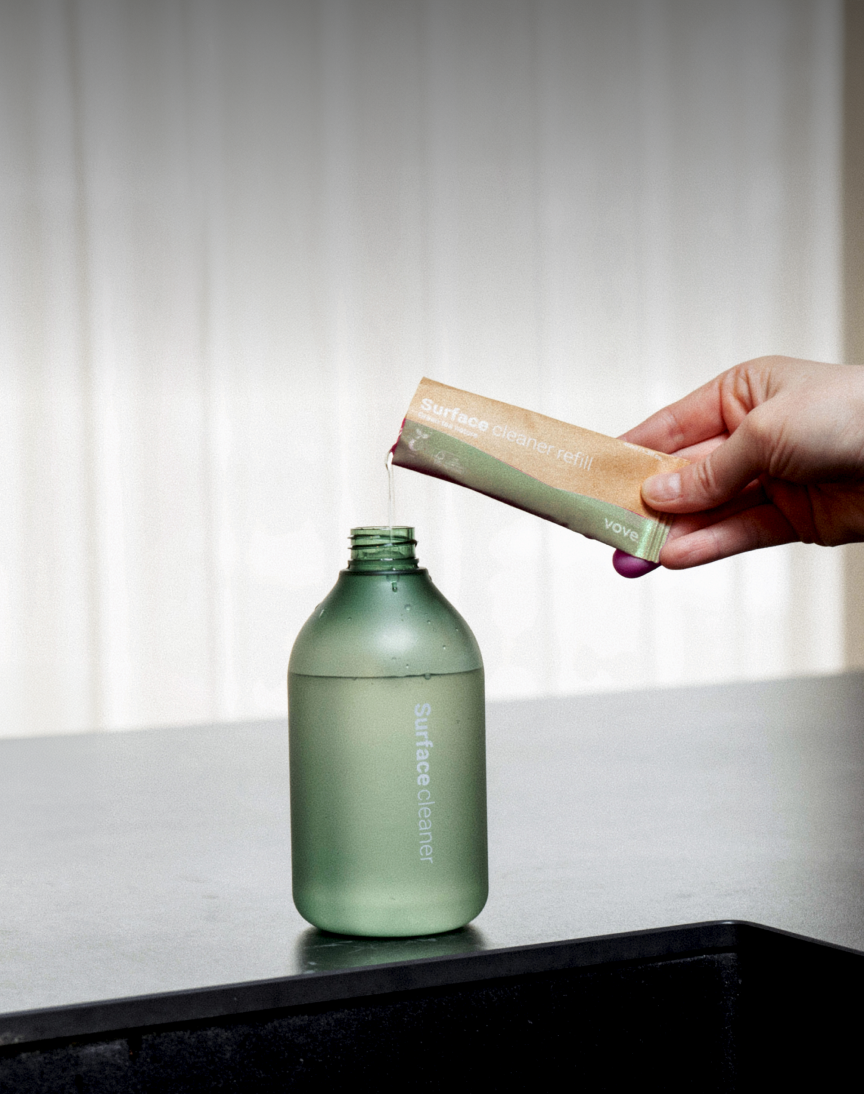 Swirl & clean
Better than ever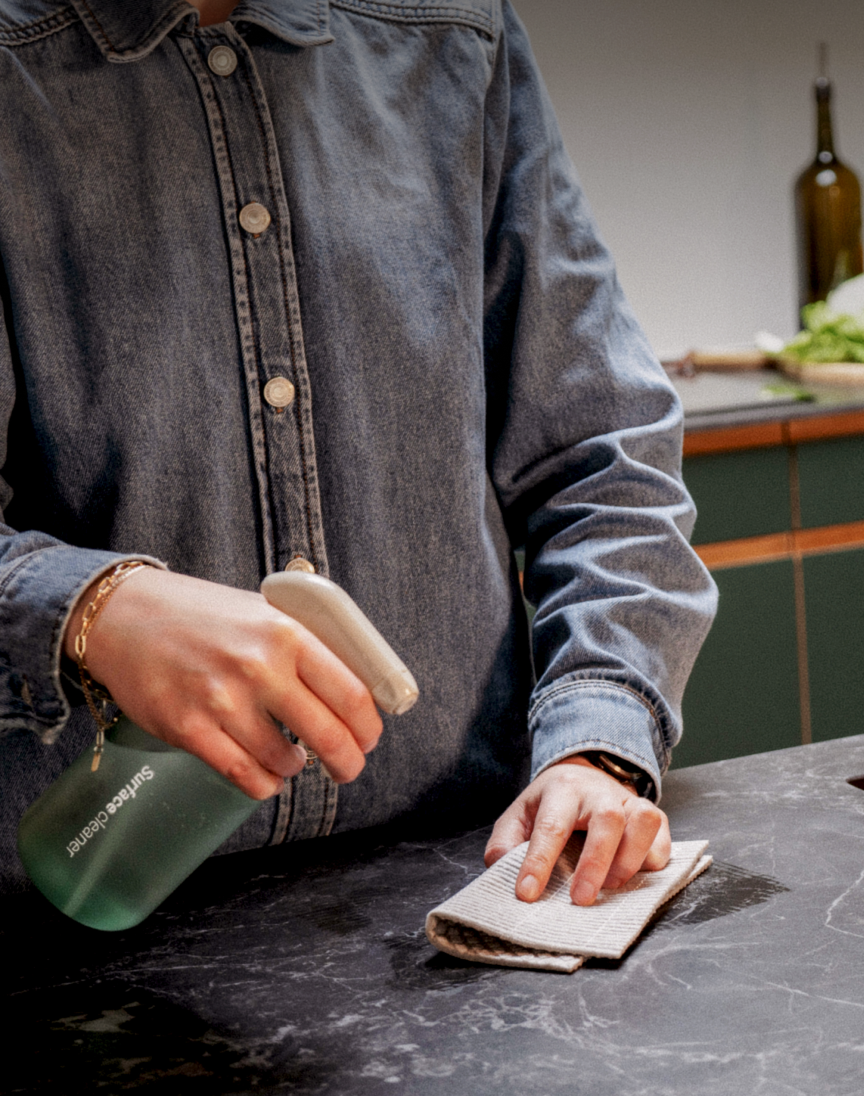 Frequently Asked Questions
What's included in the essential starter kit?
3x reusable cleaning bottles, 3x cleanfills, 30x laundry tablets, 30x dishwasher tablets, 3x sponge cloths, 1x dish brush
How do I use the concentrated cleanfills?
To use the cleanfills, simply add the contents of one sachet to a 500ml reusable bottle, fill with water and voila you are done (you can shake it or swirl it if you want, but there's no need to since our solutions isn't made from powder ;)
How many tablets do I need per load of laundry & dishes?
Use one tablet per load for optimal cleaning performance.
Do I need to unwrap the tablets?
No, our tabs are 100% bio-degradable (including the film) so there is no need to unwrap ;)
How many tablets are in each box?
Each box contains 30 tablets. This goes for both dishwasher tablets and laundry tablets
How do I replace the brush head?
Simply unclip the old head from the handle (wiggle it) and put in the new replacement head, slide back the clip and get cleaning!