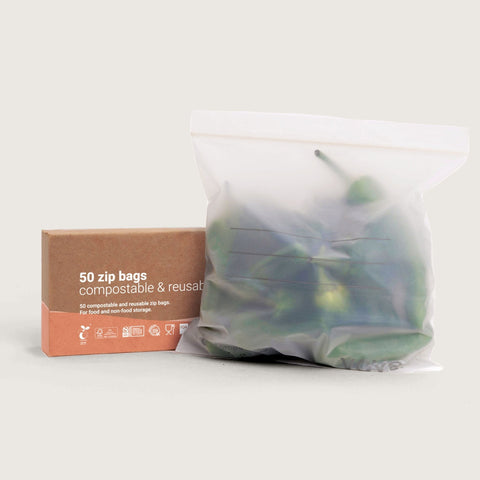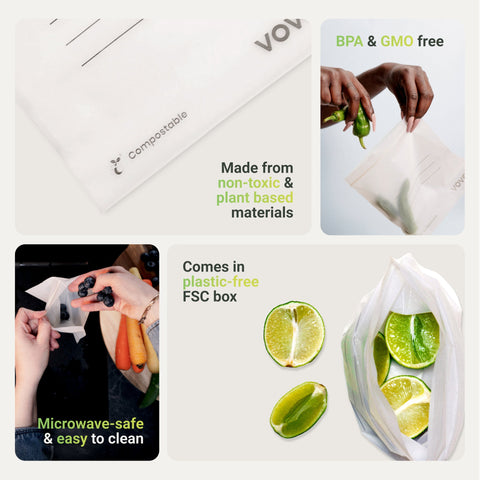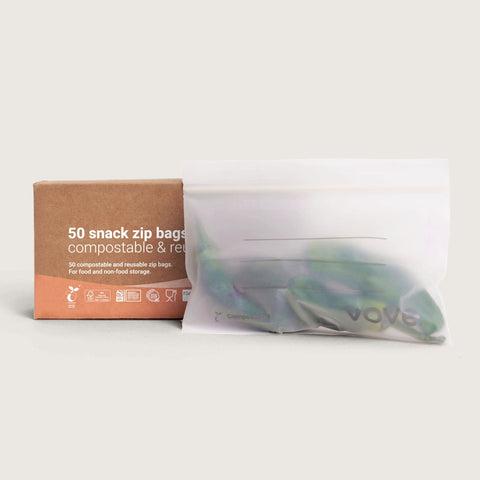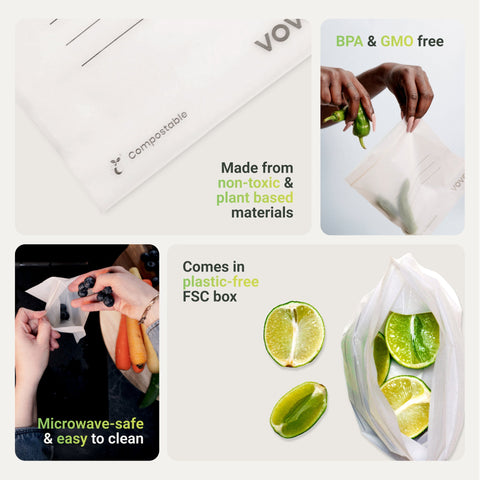 Zip bags
Looks like it, feels like it, but ain't it! 
Keeps food fresh, air tight & freezer safe
Biodegradable and compostable
Durable, leak and waterproof.
Multiple sizes for versatile storage (50 bags in each box)


Upgrade your storage game and do the planet a favour at the same time with our compostable zip bags! They're durable, airtight, and so versatile, you'll wonder how you ever lived without them.
Frequently Asked Questions
Are the bags microwave safe?
Yes, Vove Compostable Zip Bags are microwave safe.
Can I store the bags in the freezer?
Absolutely! Our bags are freezer safe.
How long does it take for the bags to compost?
They can be composted at home in 12 weeks.
Can these bags be used for liquids?
Yes, the airtight seal prevents leaks and is suitable for liquids.
Definitely! Our bags can be washed with soap and water for reuse.
Yes, the bags have a writable surface for easy labeling.