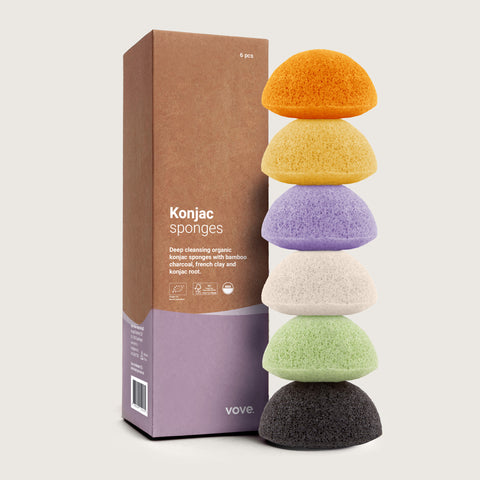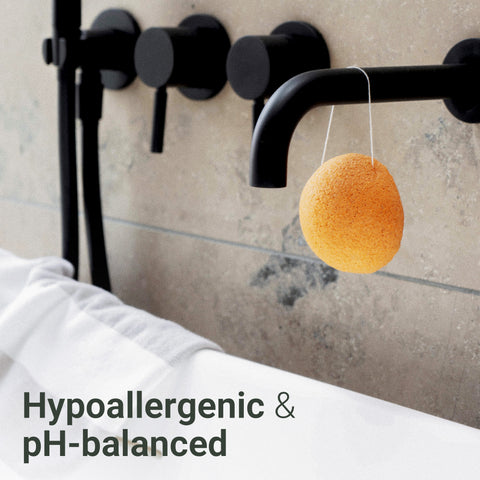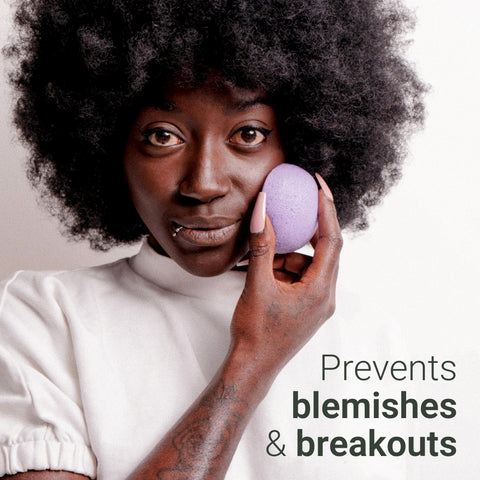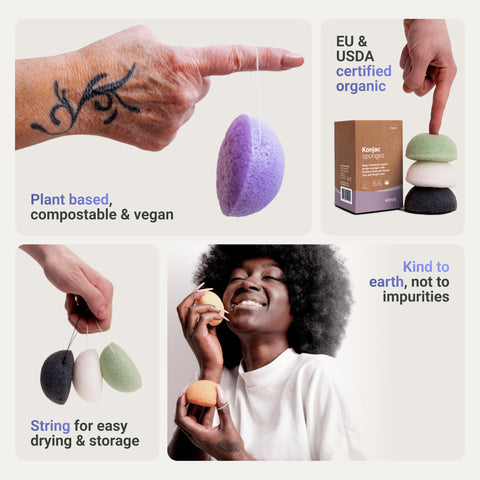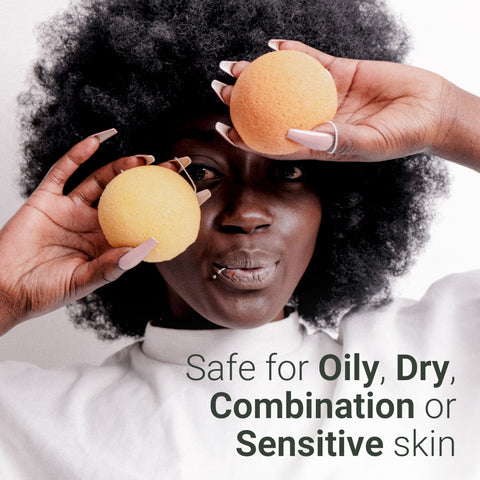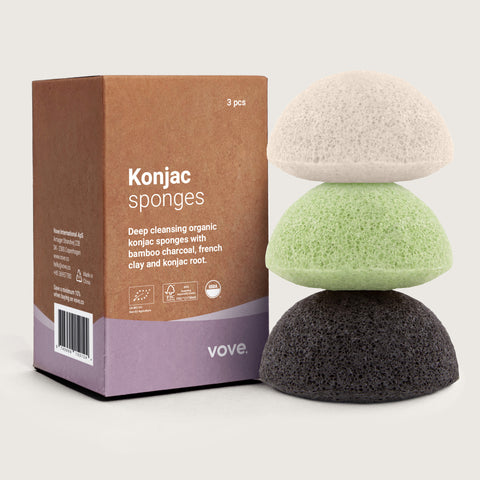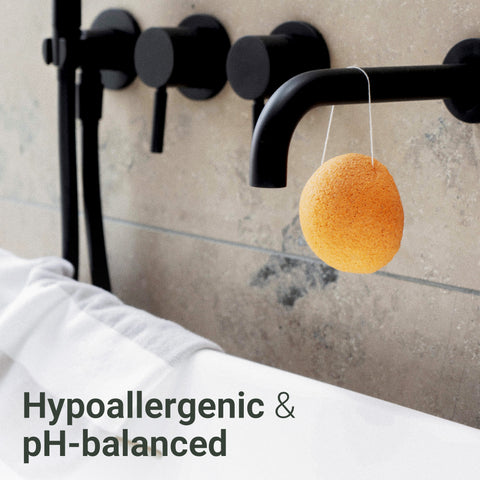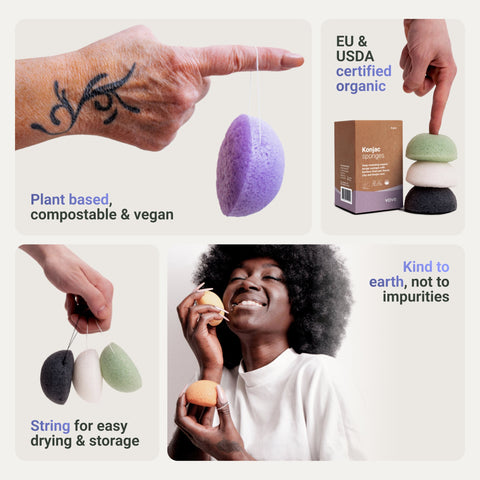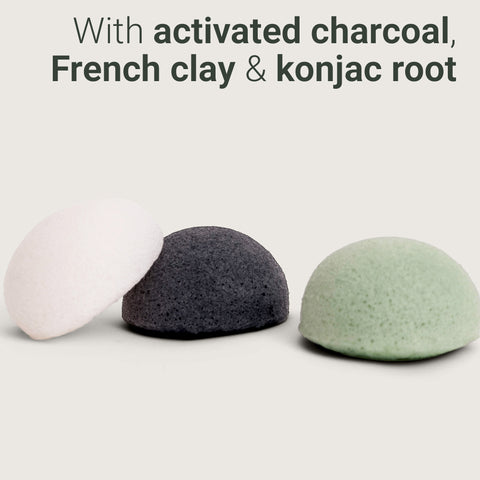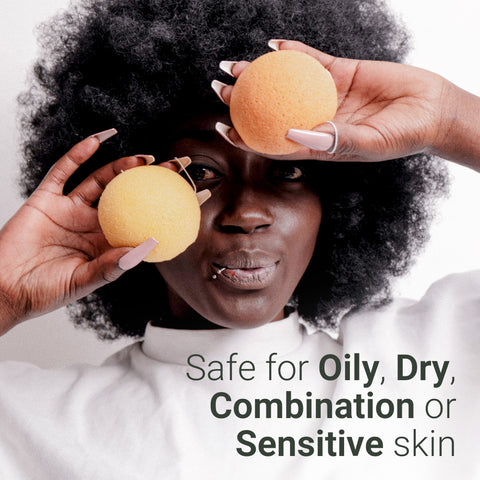 Konjac sponges
Kind to earth, not to impurities
Gentle yet effective exfoliation
pH-balanced, mineral & antioxidant rich
Safe for all skin types
USDA & EU organic certified


Want irresistibly soft skin? You need our Organic Konjac Sponges! These natural wonders gently exfoliate, cleanse, and rejuvenate, leaving you with a complexion that's smoother than a baby's bottom (or very close at least)
Frequently Asked Questions
Can I use the konjac sponge with my favorite cleanser?
Yes, our konjac sponges can be used with any cleanser or simply with water.
How often should I replace my konjac sponge?
We recommend replacing your sponge every 2-3 months for optimal results.
What are the different sponge colors for?
Each color corresponds to a specific added ingredient: white (konjac root), green (French clay), black (bamboo charcoal), orange (turmeric), red (red clay), and purple (lavender).
How should I store my konjac sponge when not in use?
Use the attached rope to hang the sponge in a well-ventilated area to dry, ensuring it remains hygienic and lasts longer.
Can I use the konjac sponge to remove makeup?
Yes, our konjac sponges can help gently remove makeup, but we recommend using it in combination with a makeup remover or cleanser for a more thorough cleanse.
What are the benefits of using a konjac sponge?
Konjac sponges gently exfoliate and cleanse the skin, helping to remove impurities, unclog pores, and improve overall skin texture and appearance.