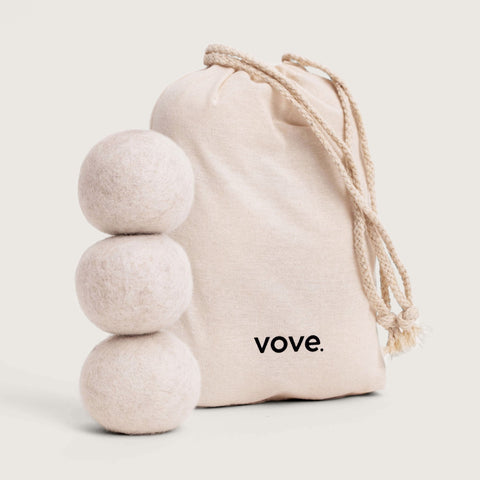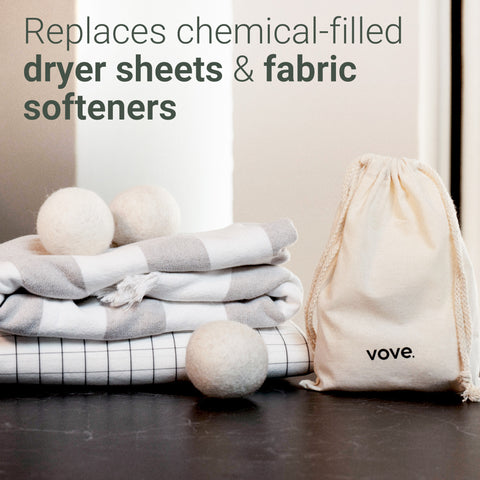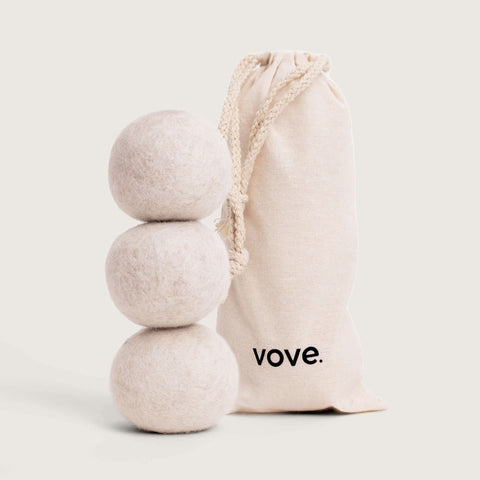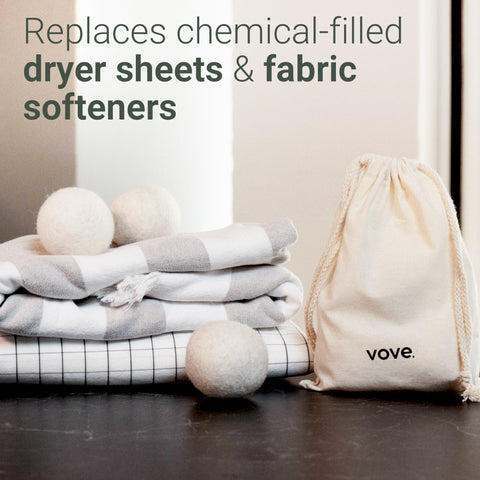 Hemp dryer balls
Behold the power of the worlds first hemp dryer balls!
5x more absorbent than wool balls
Odor-fighting hemp fibers
Softens and fluffs laundry naturally
Hypoallergenic & vegan


The ultimate laundry game-changer. Soften clothes, reduce wrinkles, static cling and are so absorbent, they'll make your towels feel like you just stepped out of a spa (minus the hefty bill).
Frequently Asked Questions
Can I use these hemp dryer balls with any type of fabric?
Yes, Vove Hemp Dryer Balls are suitable for use with all types of fabric
How many dryer balls should I use per load?
For best results, use 3-6 hemp dryer balls per load of laundry, depending on the size of the load.
Can I use Vove Hemp Dryer Balls in high-heat settings?
Yes, our hemp dryer balls are safe to use in high-heat settings, as they are made from durable and heat-resistant natural hemp fibers.
Are there any special instructions for using Vove Hemp Dryer Balls?
We recommend washing your dryer balls before the first use.
What makes the Vove Natural Hemp Dryer Balls different from other dryer balls on the market?
The Vove Natural Hemp Dryer Balls are made from 100% natural hemp fibers, making them an eco-friendly and sustainable alternative to traditional wool dryer balls. They are also 5x more absorbent than wool dryer balls and are vegan, cruelty-free, and hypoallergenic.
How do Hemp Dryer Balls reduce energy consumption?
The balls allow greater airflow and heat circulation for faster drying time while actively absorbing moisture into the hemp fibres, reducing the amount of energy needed to dry your clothes