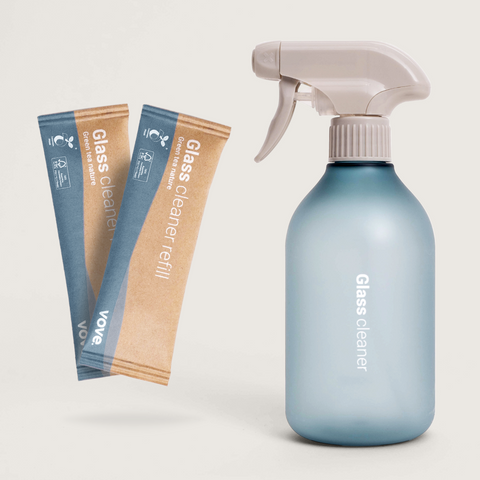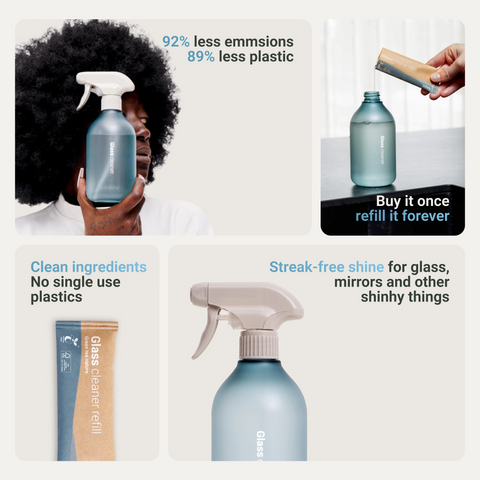 Glass cleaner starter set
Streaks? Not on our watch!
Streak-free shine for glass & mirrors

Buy it once, refill it forever
No unnecessary colorants

Made with wind power for a greener clean




Say goodbye to streaks and hello to Vove's glass cleaner. It's the perfect way to get a crystal clear view of your surroundings without any harsh chemicals or unnecessary colorants (even if you're just staring at your neighbor's cat through the window). - You get 2 refills with your bottle.

If subscription, after your first delivery, you will receive just the refills for £4

Glass cleaner starter set
Fill bottle
With tap water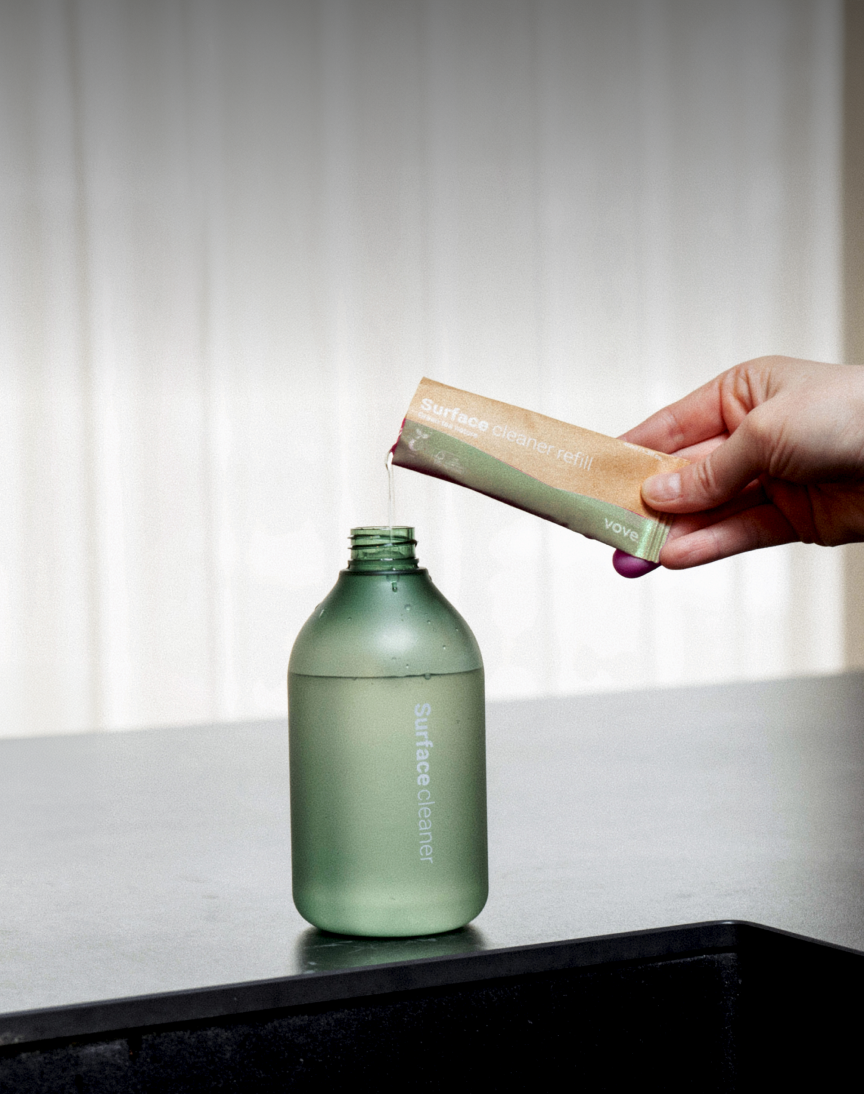 Swirl & clean
Better than ever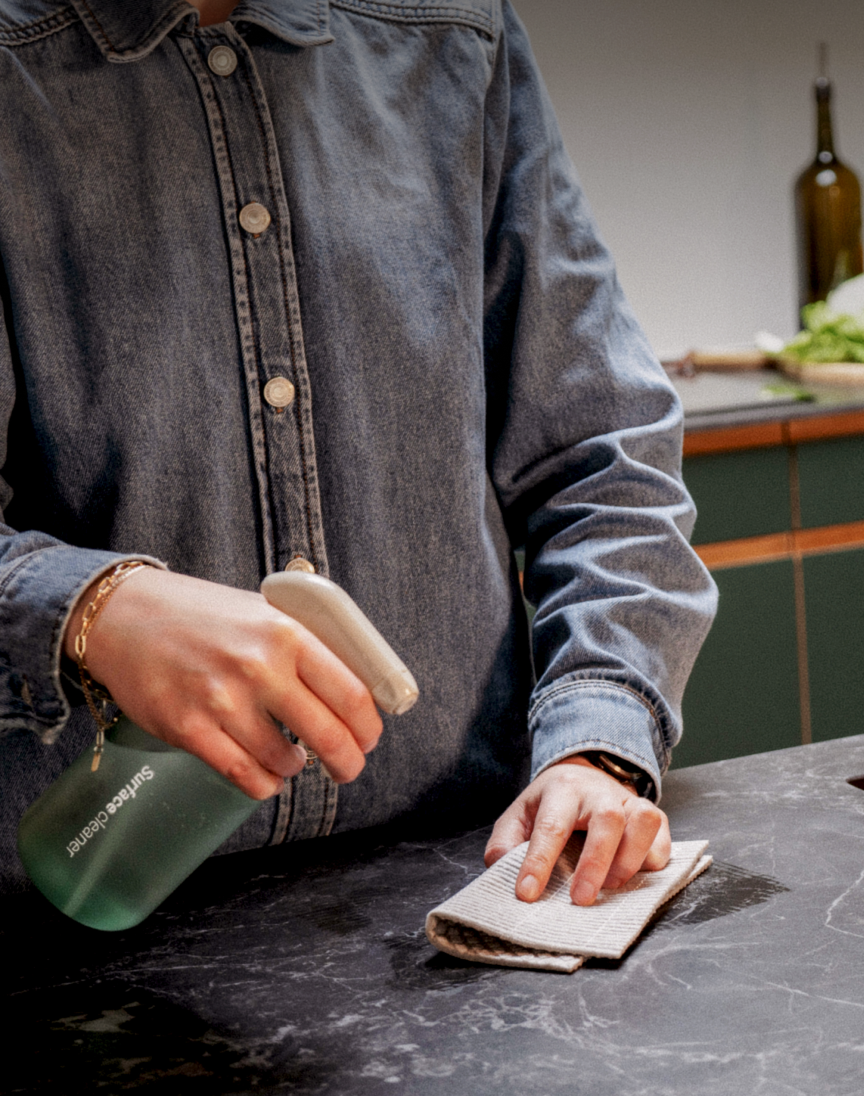 Frequently Asked Questions
What's included in the bathroom starter set?
1x Reusable glass cleaner bottle & 1x glass cleaner refill (we call em cleanfills)
Is the Glass cleaner safe to use on my computer or TV screen?
Our cleaner is suitable for most screens; however, it's essential to follow the manufacturer's guidelines for cleaning screens to avoid damage.
How many refills do I need for one bottle of cleaner?
One refill (cleanfill) makes 500ml of cleaning solution, so you will need one sachet for a 500 ml bottle.
How do I mix the concentrated refill with water?
Fill your 500ml bottle with water, add the refill, and swirl to mix.
Can I use this cleaner on other surfaces besides glass and mirrors?
Yes, our cleaner works well on chrome and other shiny surfaces, leaving them streak-free and sparkling.
What scent does the Glass cleaner have?
Our Glass cleaner comes with a subtle and refreshing scent of "green tea nature" (pretentious yes) providing a pleasant and uplifting aroma during your cleaning sessions.