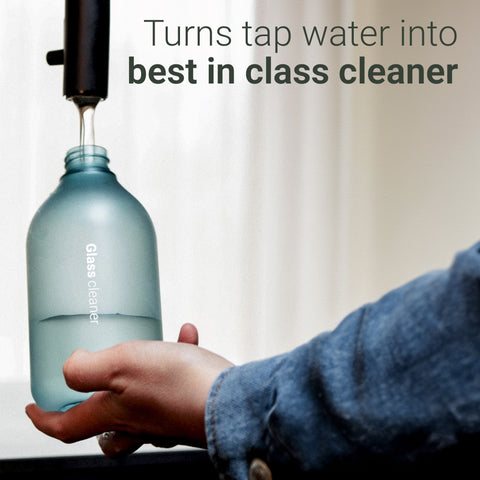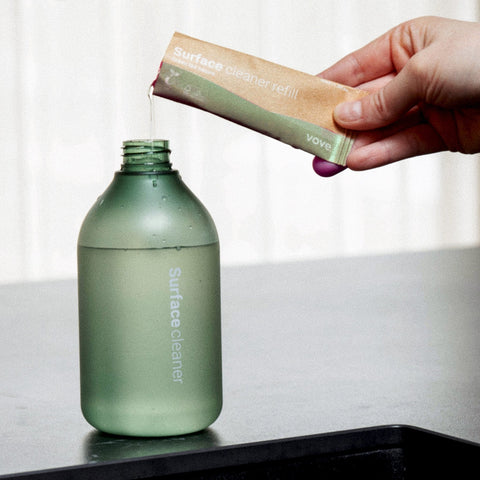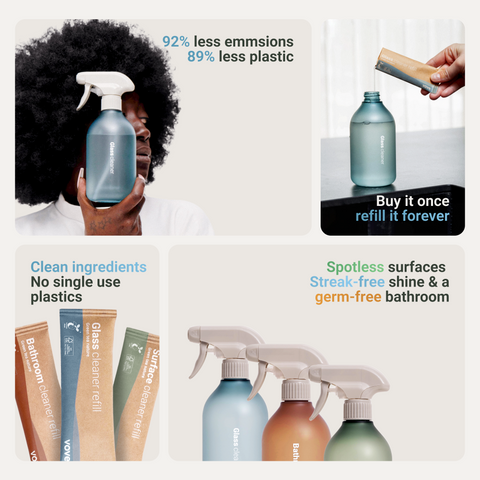 Cleaning spray refills
Unstoppable clean, unbelievable green
Powerful trio for all cleaning needs
Money & space-saving
2-10x more effective than tablets
Subtle scent of green tea nature


Achieve a sparkling home guilt-free with our Cleanfills ! Featuring Surface, Glass & Bathroom Cleaners. These powerful, sustainable, and easy-to-use refills are a game-changer. Non-toxic, compostable & vegan. Just add water, swirl, and clean!

If subscription, after your first delivery, you will receive just the refills for £5

Frequently Asked Questions
What's included in the cleaning spray refills?
1x surface cleaner refill, 1x bathroom cleaner refill & 1x glass cleaner refill
How do I use the concentrated cleanfills?
To use the cleanfills, simply add the contents of one sachet to a 500ml reusable bottle, fill with water and voila you are done!
Are the Vove cleaners safe for children and pets?
Yes, Vove cleaners are non-toxic, pet-safe, cruelty-free, and vegan, making them safe to use around children and pets.
How do I mix the concentrated refill with water?
Fill your 500ml bottle with water, add the refill, and swirl to mix.
How long do the cleanfills last?
Each sachet makes 500ml of cleaning solution, and the longevity of the solution depends on how frequently you clean. However, one sachet should typically last for a couple of months with regular use.
What scent does the cleaners have?
Our cleaners comes with a subtle and refreshing scent of "green tea nature" (pretentious yes) providing a pleasant and uplifting aroma during your cleaning sessions.