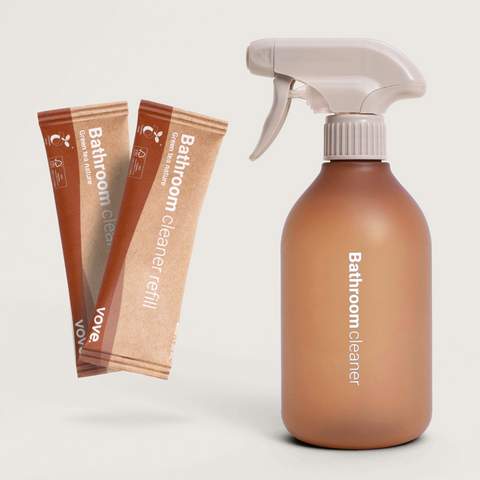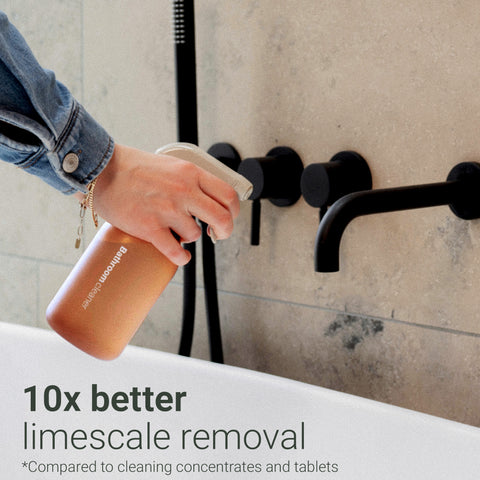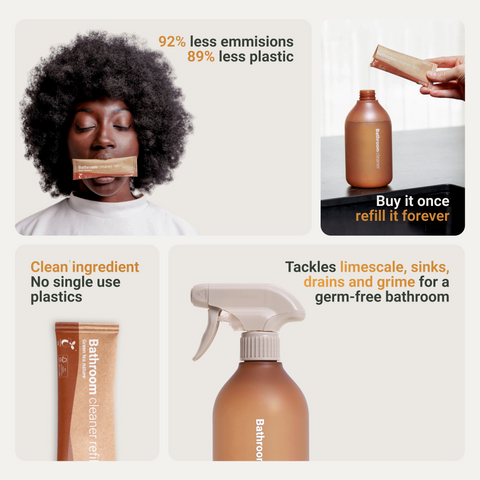 Bathroom cleaner starter set
Limescale, you've met your match!
Superior cleaning performance
Buy it once, refill it forever
No unnecessary colorants
Tackles limescale, sinks & drains


Clean better with our bathroom cleaner. Tough on limescale, grime, and germs. Leaving your bathroom so clean you can eat of it (but please don't, its kinda weird) - You get 2 refills with your bottle.

If subscription, after your first delivery, you will receive just the refills for £4

Bathroom cleaner starter set
Fill bottle
With tap water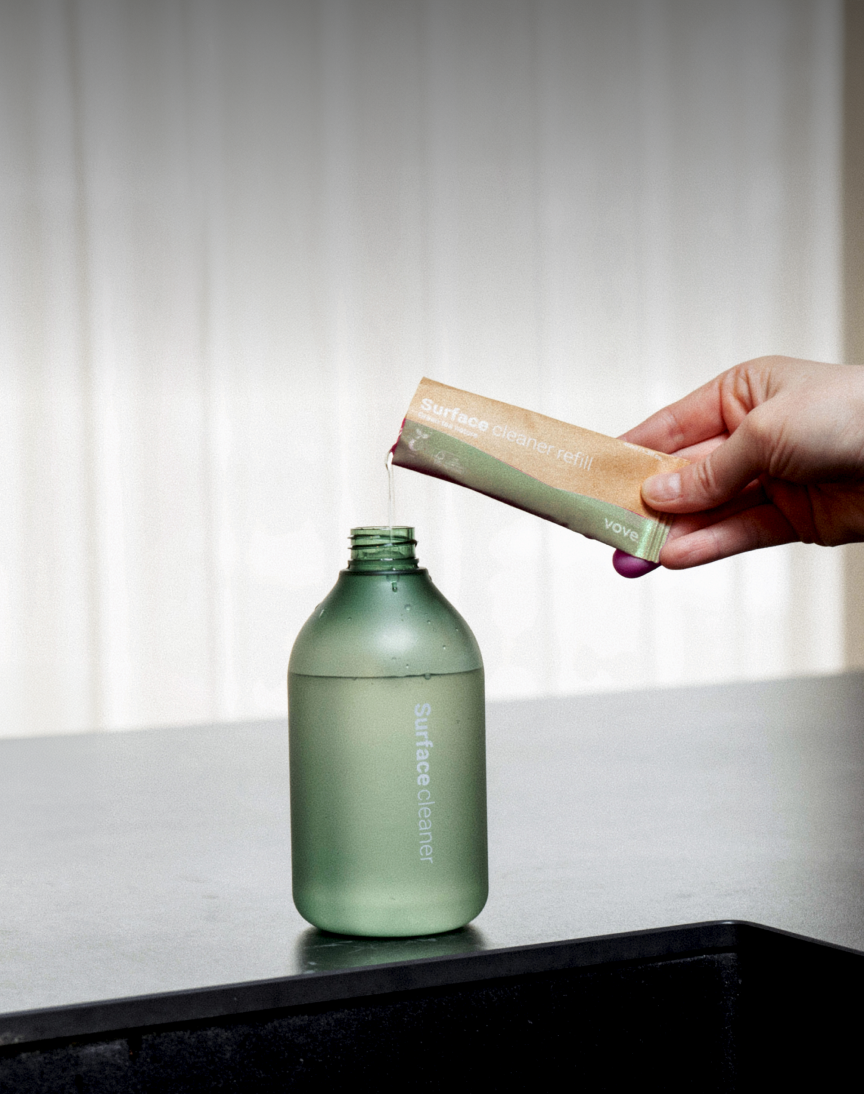 Swirl & clean
Better than ever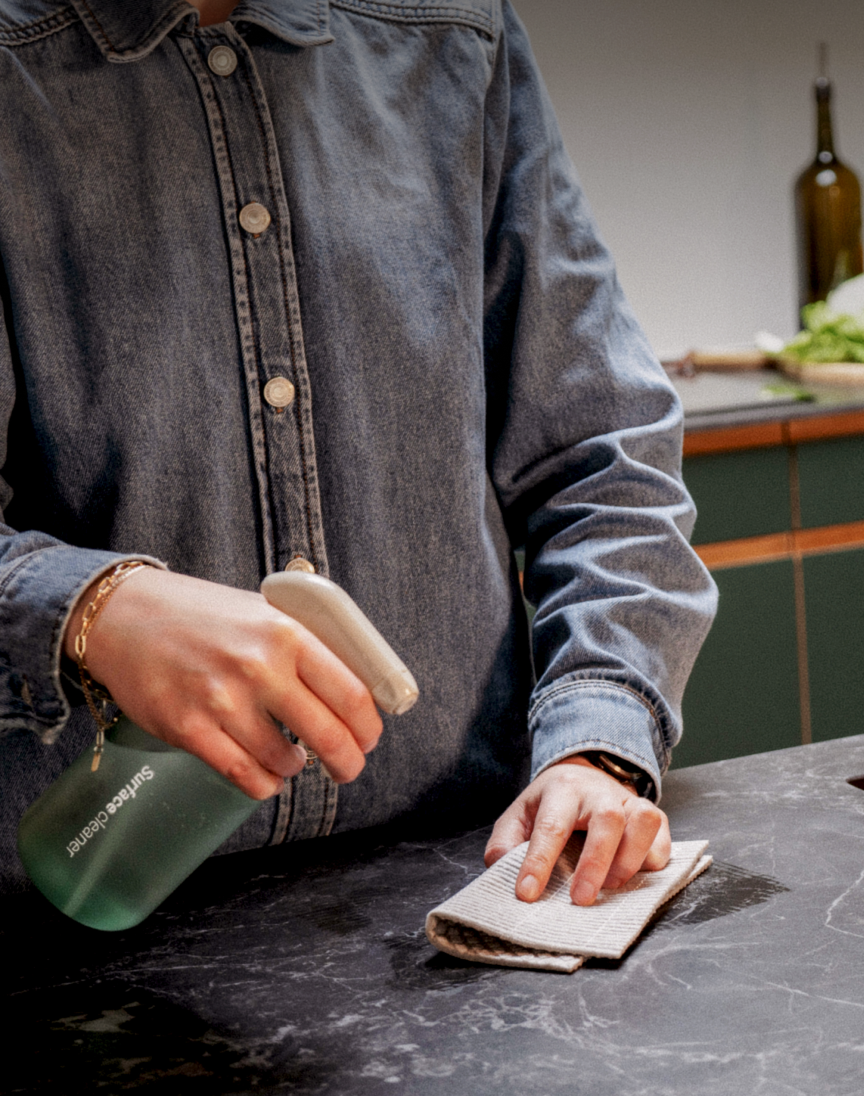 Frequently Asked Questions
What's included in the bathroom starter set?
1x Reusable bathroom cleaner bottle & 1x bathroom cleaner refill (we call em cleanfills)
How does the bathroom cleaner work against limescale?
Our bathroom cleaner's powerful formula is specifically designed to break down and dissolve limescale deposits. The active ingredients work together to soften and remove limescale, making it easier to wipe or scrub away.
How many refills do I need for one bottle of cleaner?
One refill (cleanfill) makes 500ml of cleaning solution, so you will need one sachet for a 500 ml bottle.
How do I mix the concentrated refill with water?
Fill your 500ml bottle with water, add the refill, and swirl to mix.
Can I use this bathroom cleaner in my toilet?
Absolutely! Our eco-friendly bathroom cleaner is designed to be used on a variety of surfaces, including toilets. It effectively removes grime, stains, and limescale build-up, leaving your toilet bowl clean and fresh.
What scent does the Bathroom cleaner have?
Our Bathroom cleaner comes with a subtle and refreshing scent of "green tea nature" (pretentious yes) providing a pleasant and uplifting aroma during your cleaning sessions.